Every now and then you just sit back and think to yourself "was it really worth it?" In the case of our "Queen" I do believe it was. 
She took me about 50 hours to complete. But I am thrilled with the way she turned out. 
She is crafted out of repurposed wool and her feathers are a Antique Irish Linen damask table cloth. 
I thought I would show you the steps of her process: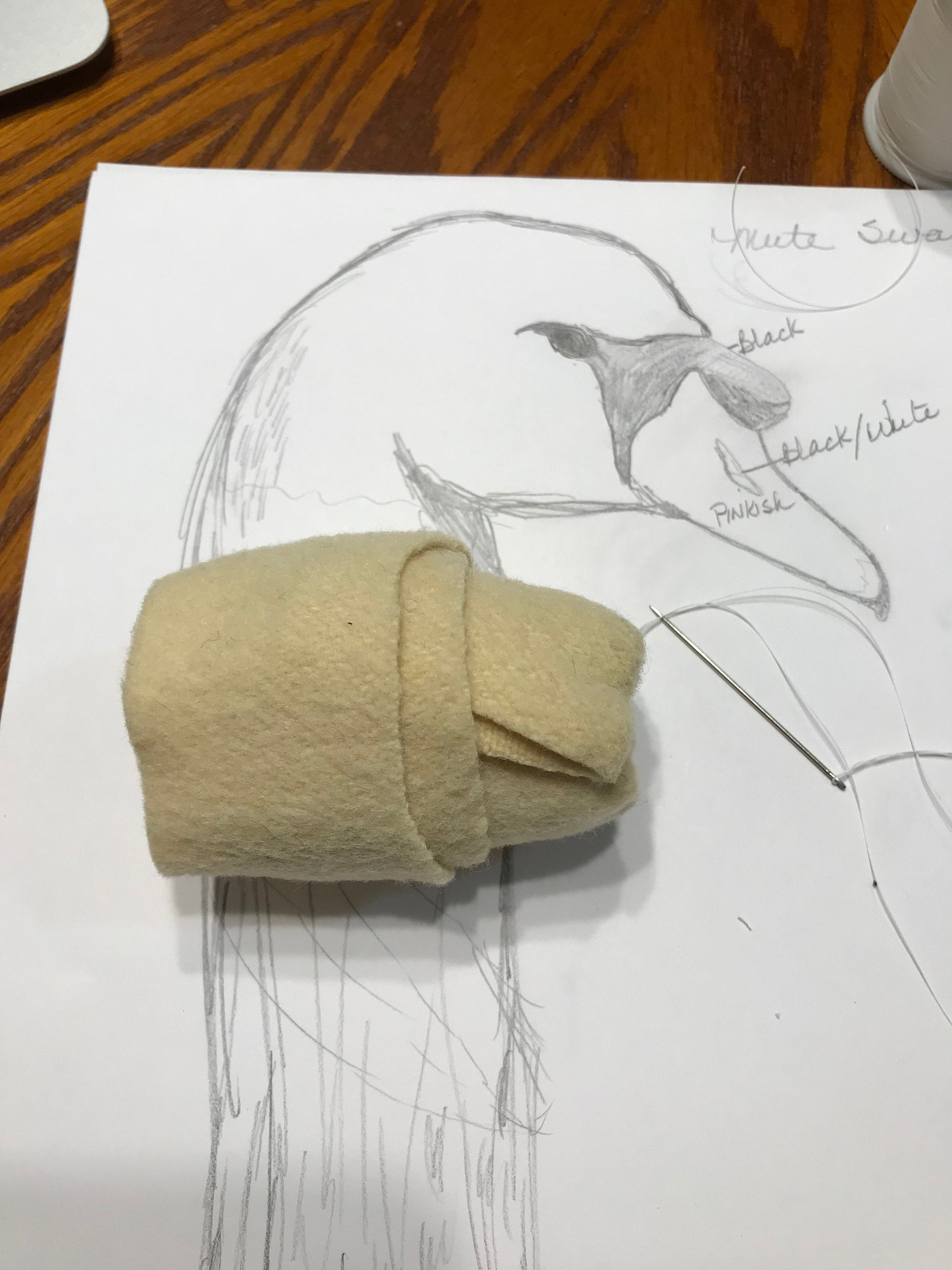 Step 1 is the sketch...then I always start with the head, the most important part of any design!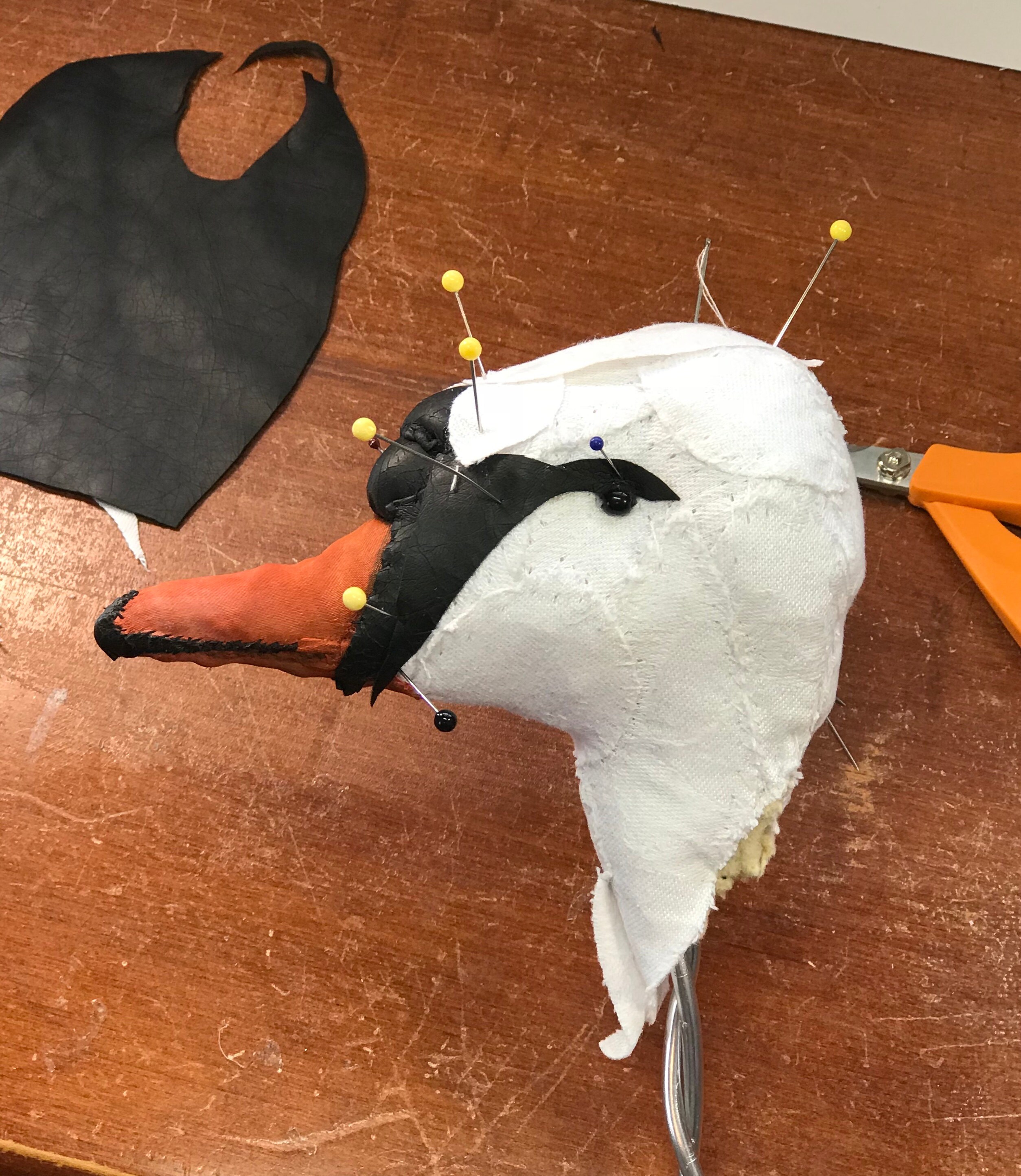 Step 2 Working on the details of the face and head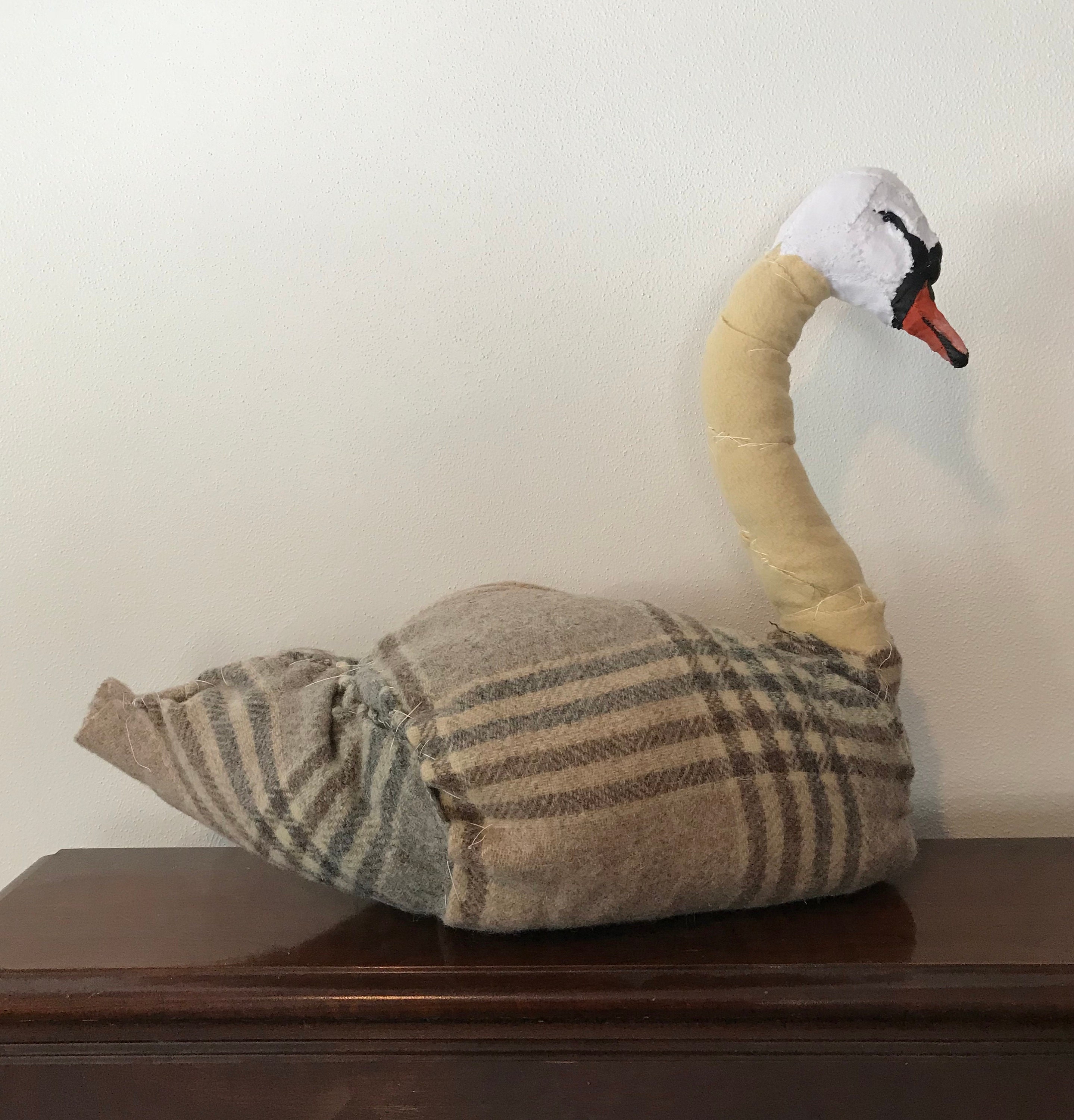 Step 3 is making the wire armature frame, layering A LOT of wool, sculpting each layer with a needle and thread until I get the size and shape I desire.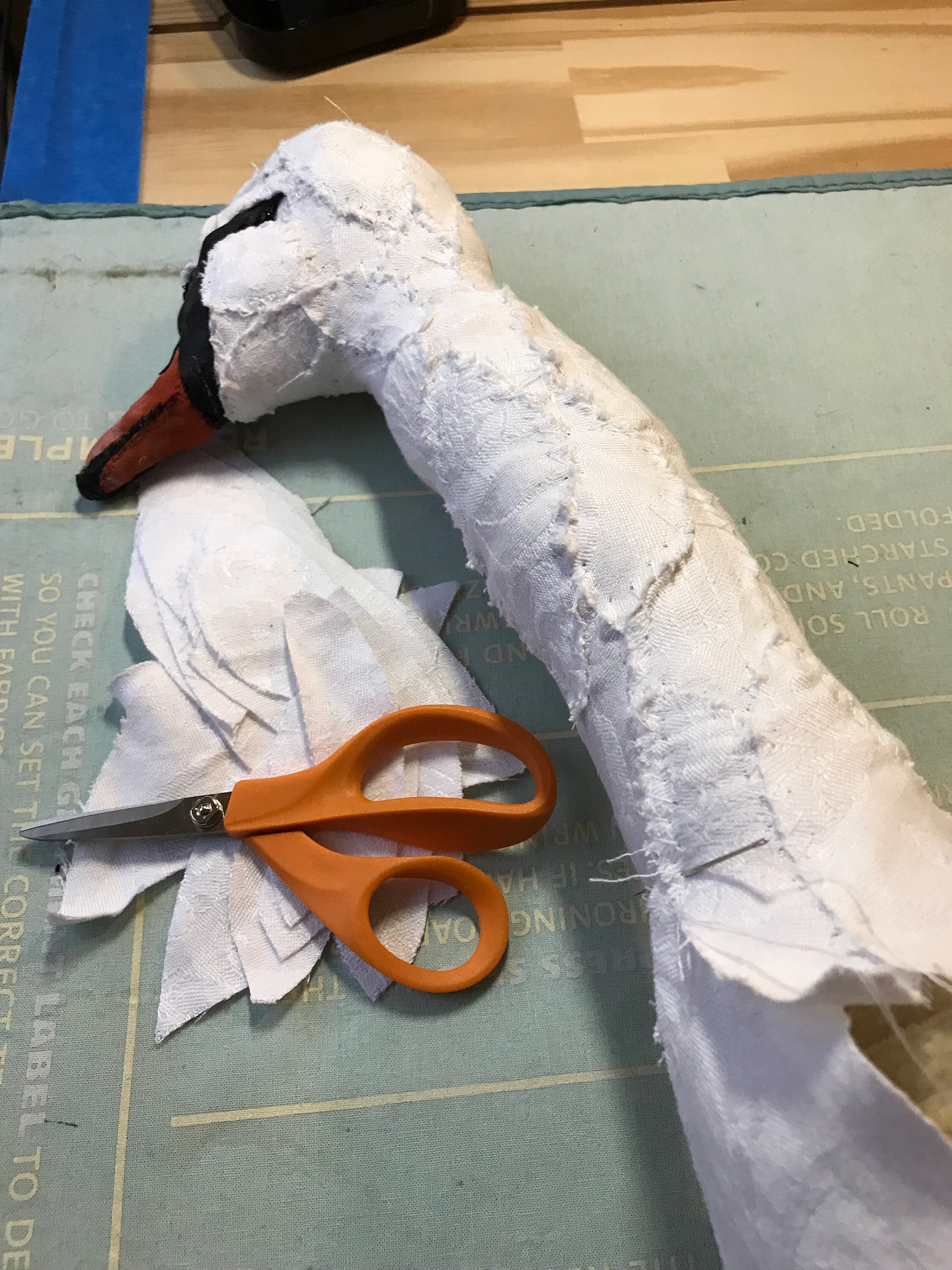 Step 4 begins the very long, but worth it, process of sewing on by hand each feather. I wish I would have counted the number I put on her but I didn't....it was very labor intensive to say the least!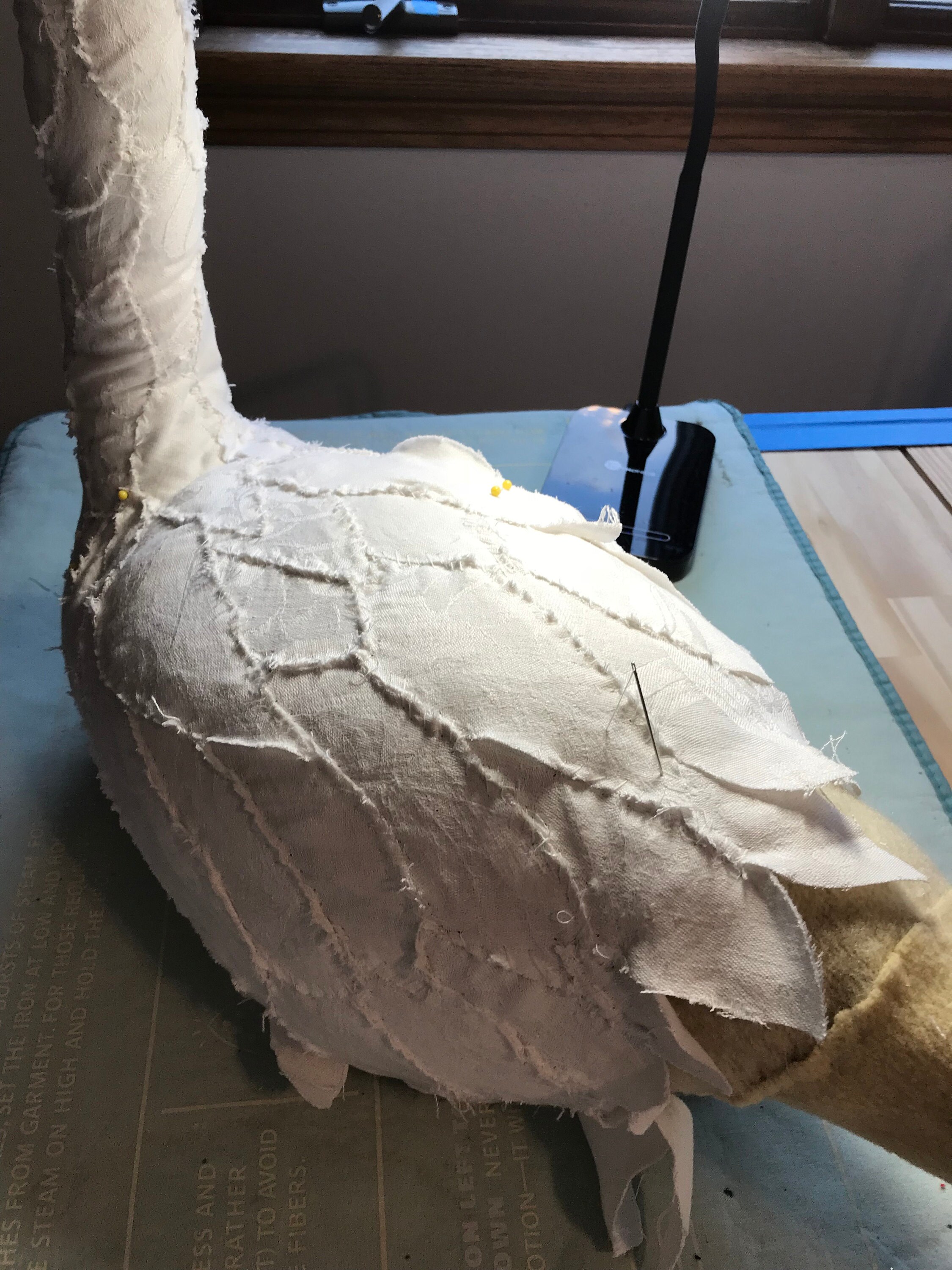 The process continues!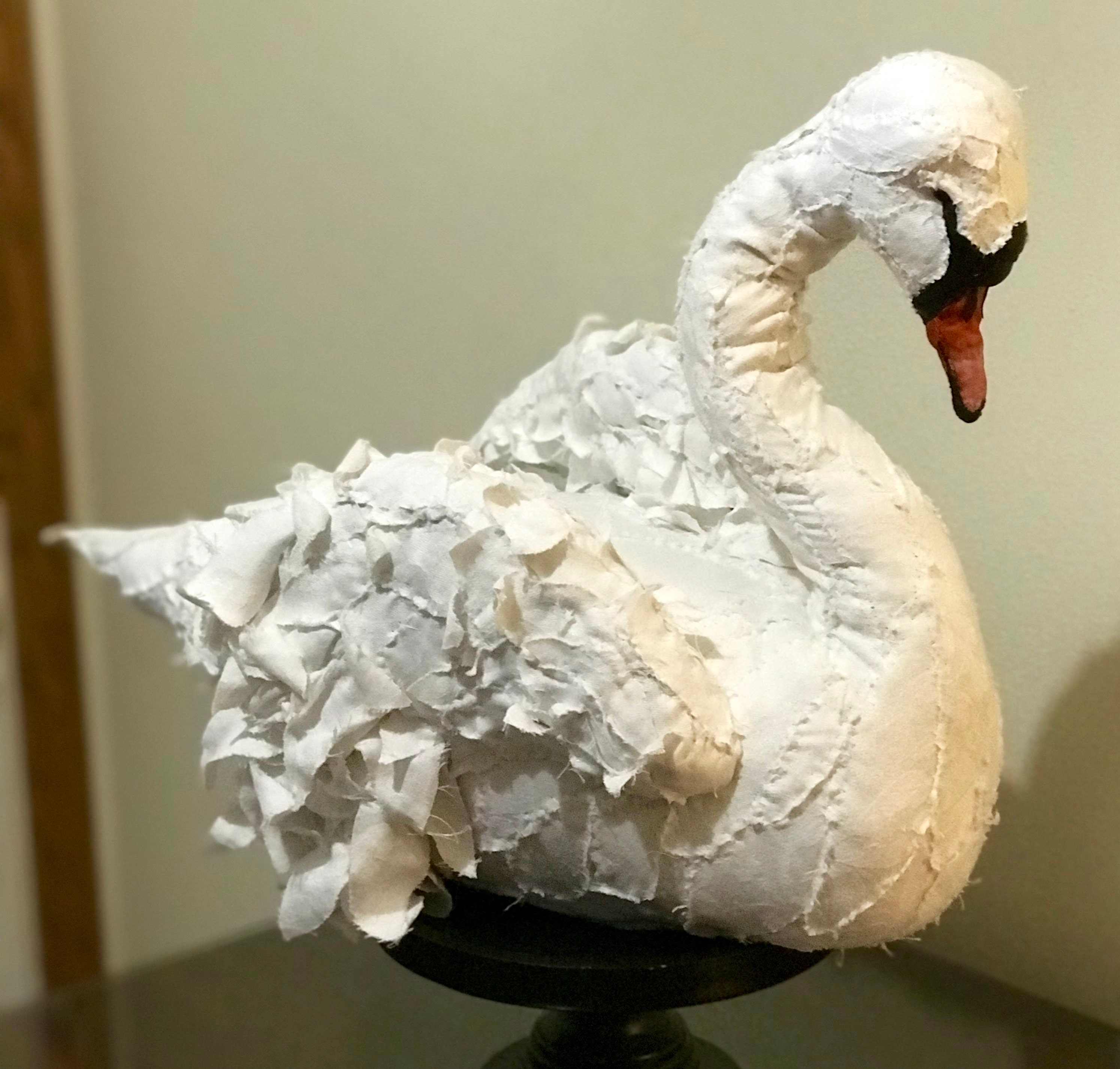 Feathers complete!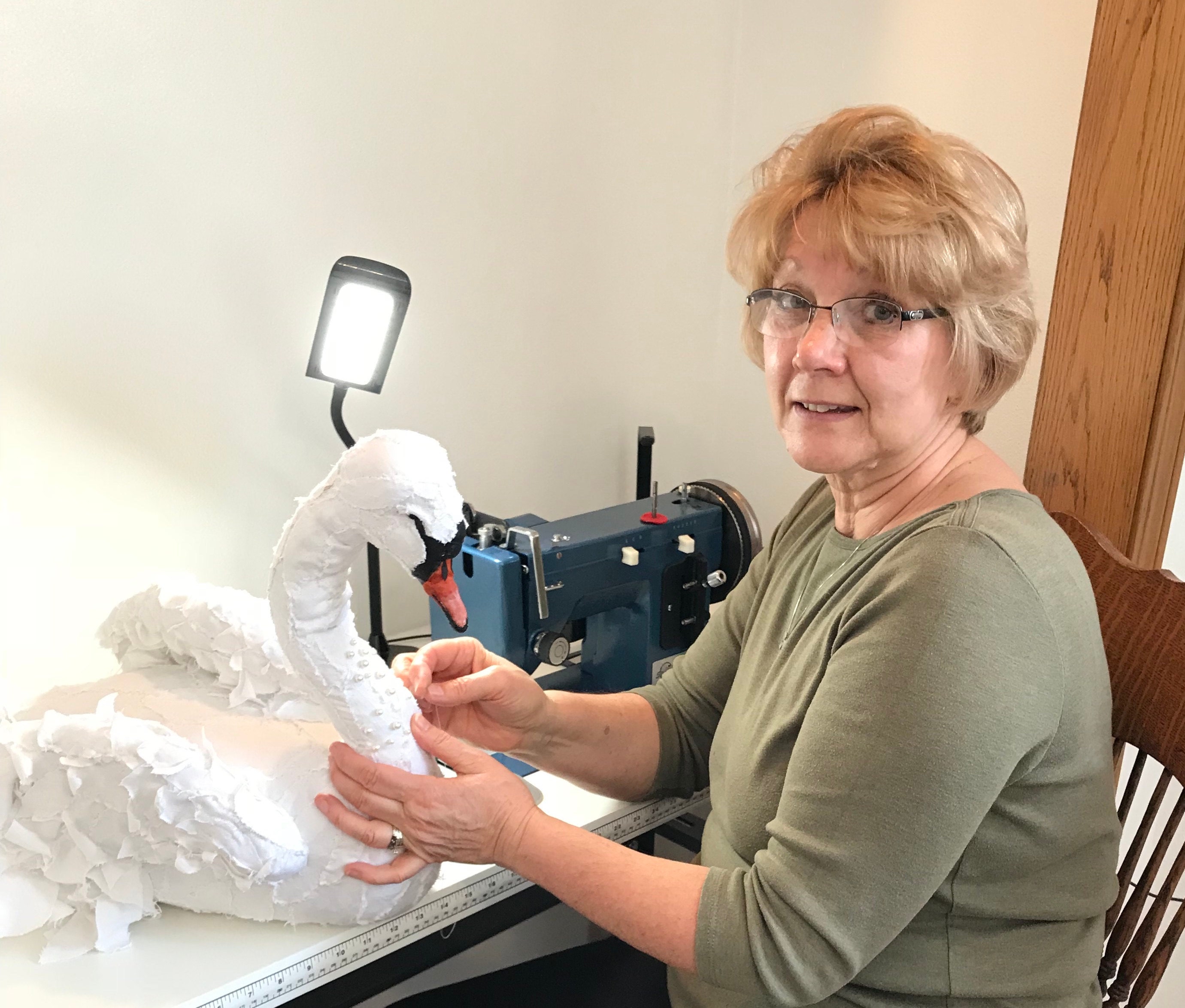 Step 5 adding the details!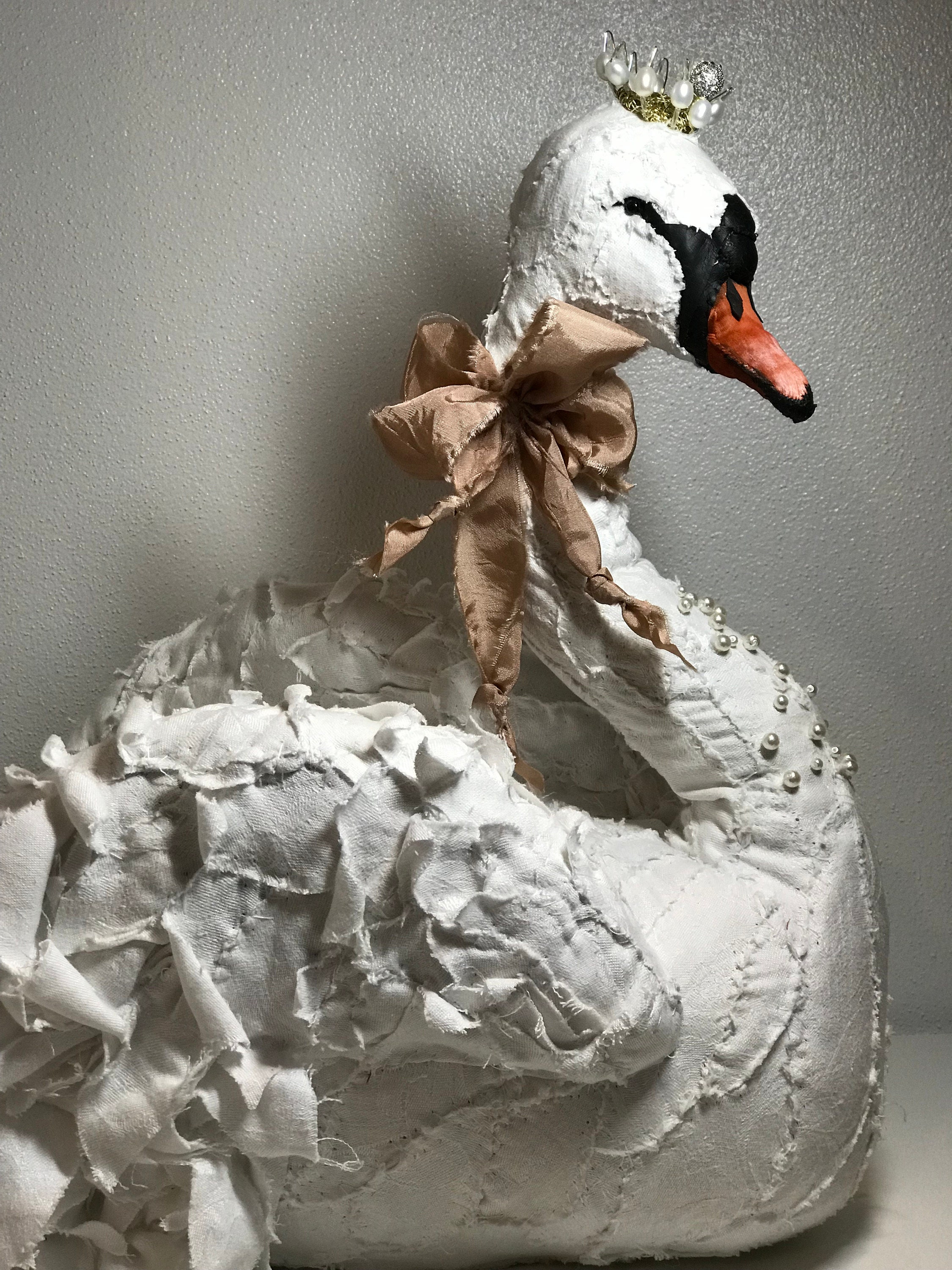 Every Queen needs a crown.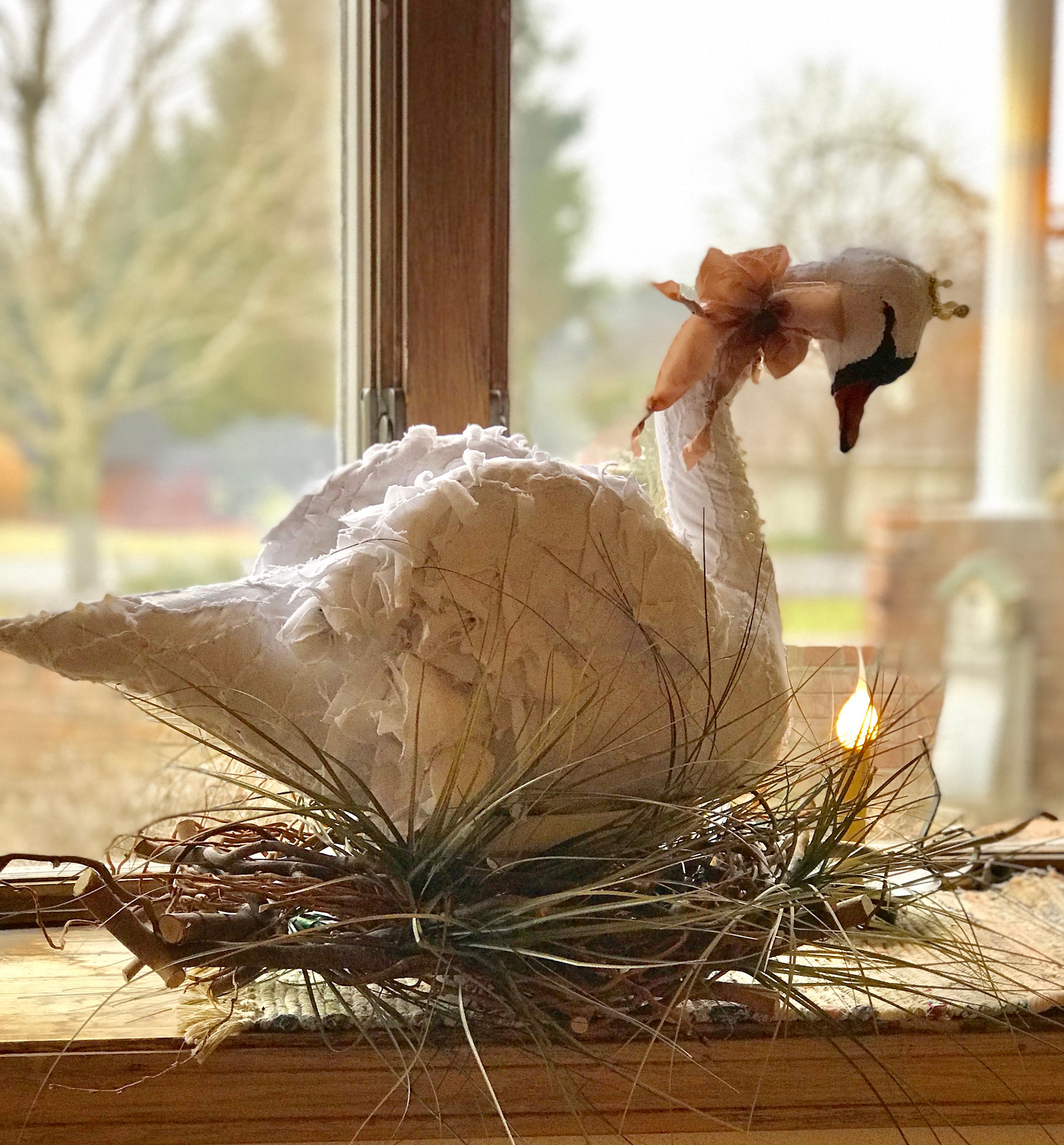 ....and a throne! She is complete!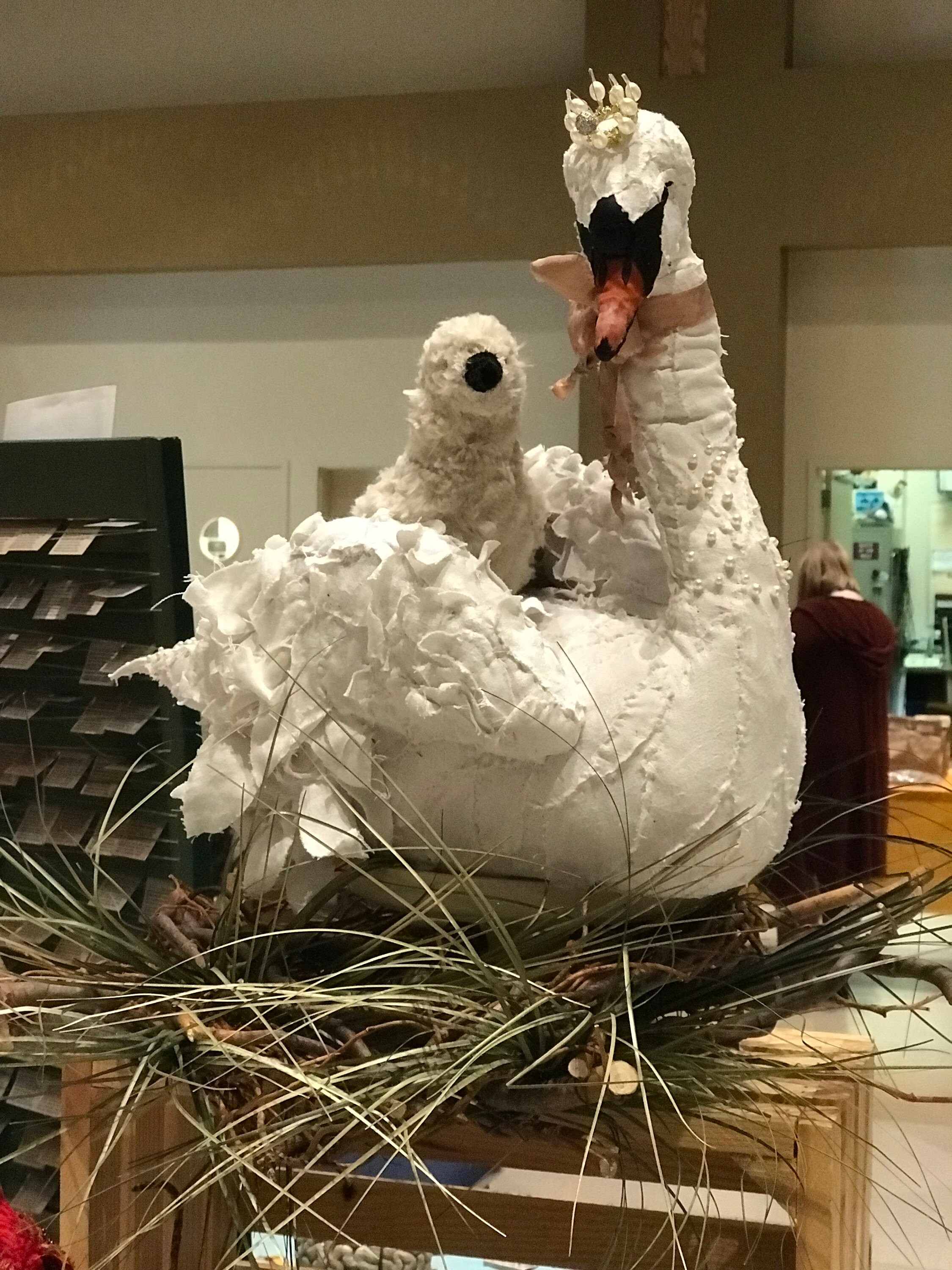 Then I decided she needed a cygnet to love :-)