After my last show I realized I needed to do a post on "Just what the heck is THREADPAINTING anyway"?!
Well....in a nut shell it is "painting with thread". It is like embroidery and I do it with my sewing machine with a technique called "free motion"...no pre programmed unit is used. I am basically using my sewing machine like a paint brush. 
 I have to admit it was not as easy as some things I have tried but after several practice pieces I was ready to roll out some sellable projects. 
Thread painting is popular with quilt makers. But instead of taking fabric and using that as the background I actually paint mine with my Derwent Inks . Making each piece truely different from the other! An original work of art! 
Some pieces become a picture, pillow, hoop, ornament and even jewelry. The possibilities are endless.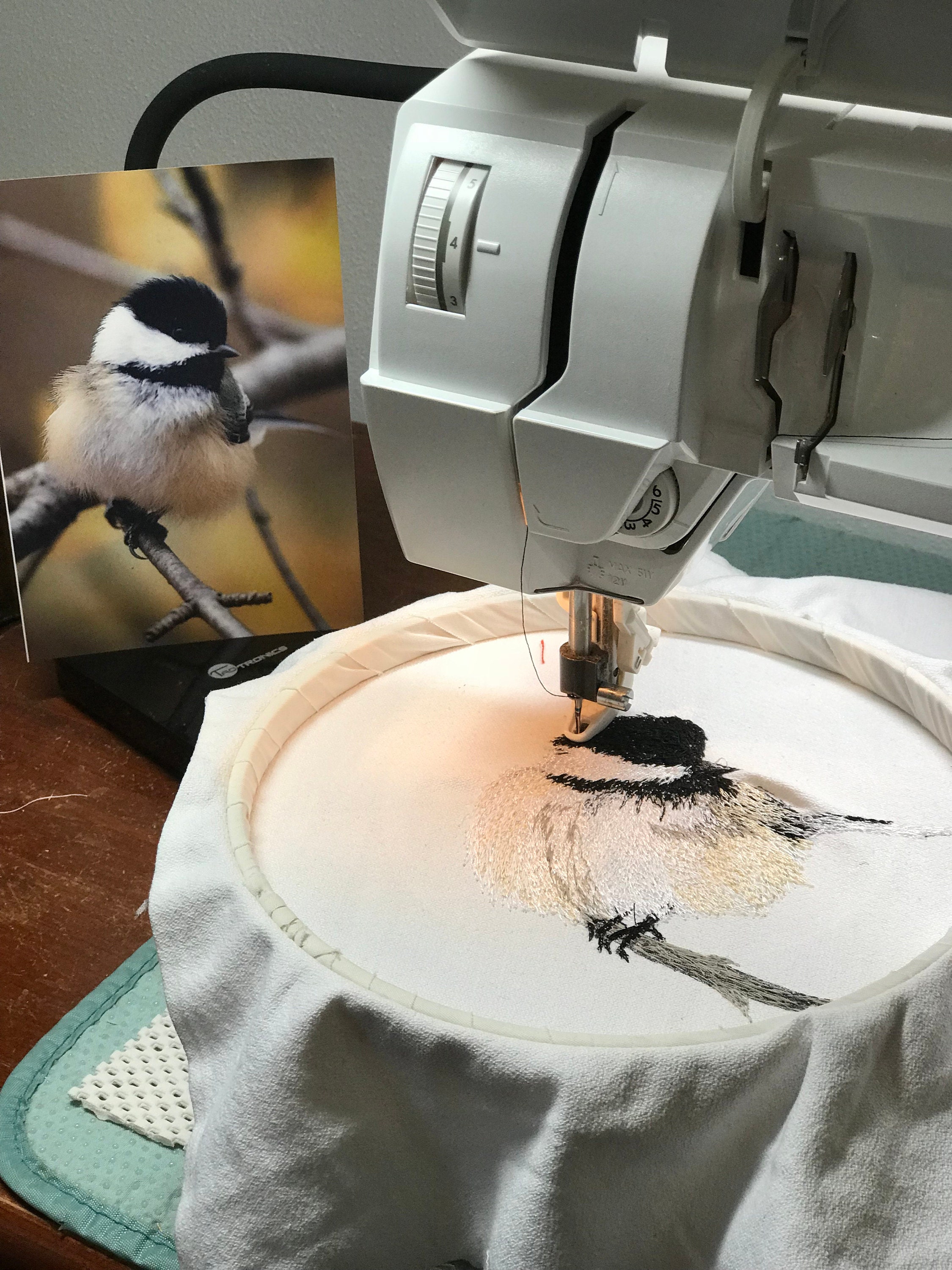 Always one of my favorites..My Little Chickadee!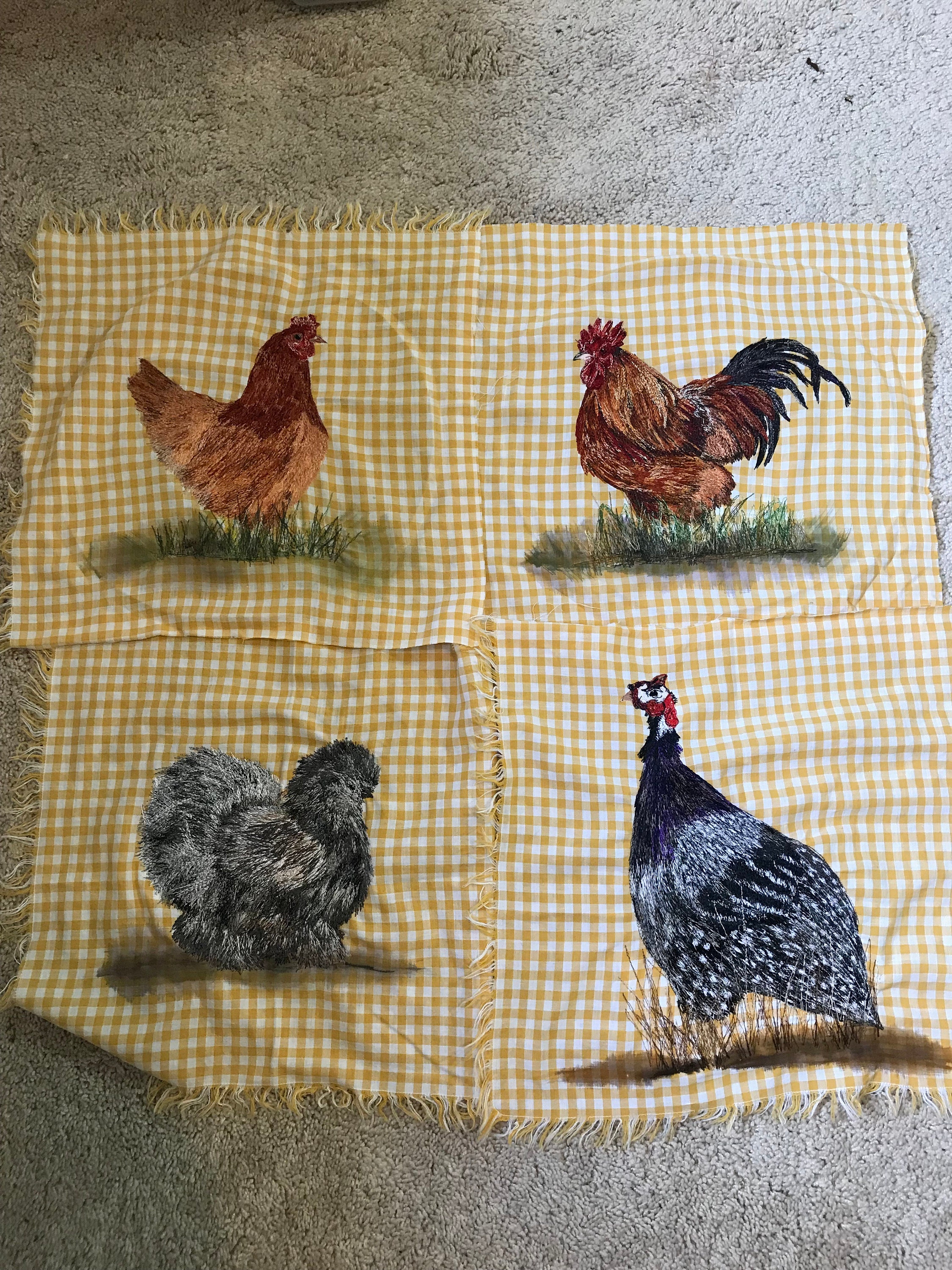 I use vintage linens and fabrics also. These feathered fowls will probably be put in a hoop or floating frame.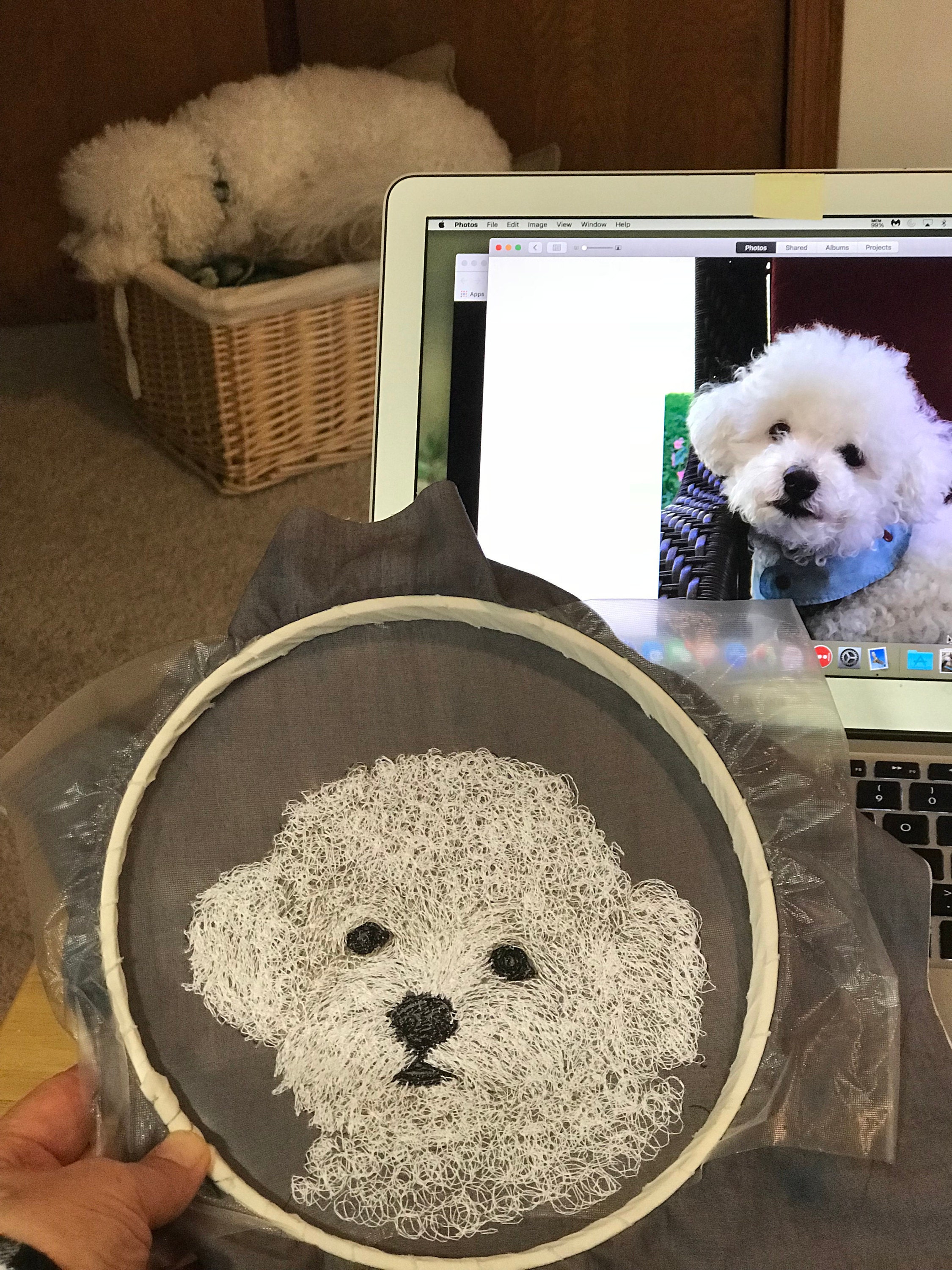 A work in progress...I offer custom pet portraits too! :-)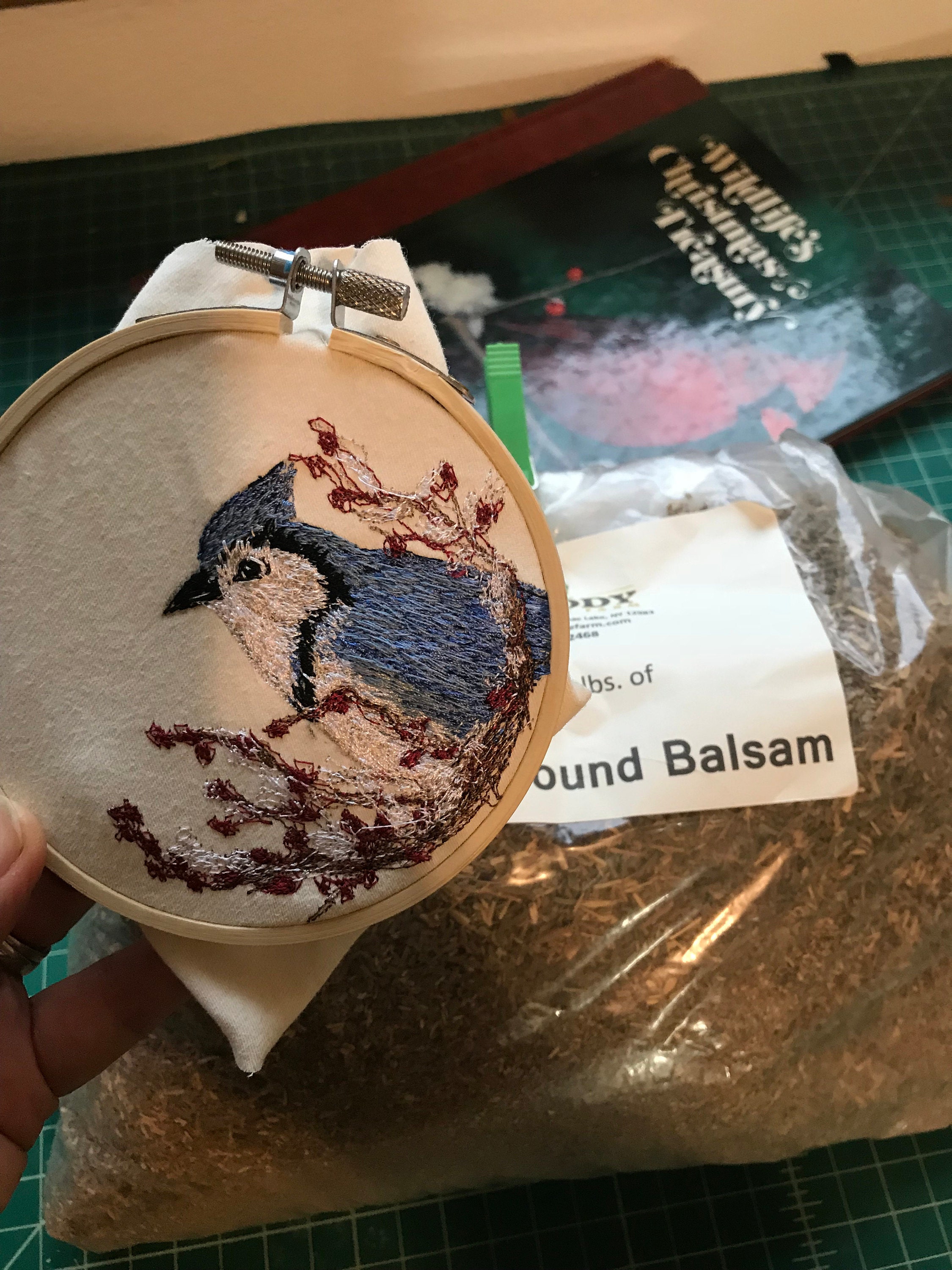 Even mini sized Christmas ornament filled with wonderful organic Balsam Fir...YUMMM
I do not have these listed yet but I am taking orders for customized pieces. If you are interestd in more info just send me a email or message. 
Follow me on Instagram to see the complete journey from Fabric to Finished! 
Thank you for stopping by!
Michele