As we welcome a new year, I want to reflect on the old one for just a minute. As some of you know there have been a few changes here at Michele J Designs. I mentioned in my previous post that I have discovered a technique called "Free motion", or "Free hand" embroidery...or as I call it "threadpainting". Needless to say I am addicted! I love the fact that I can actually paint with thread to create a painting with texture. 
One item I came up with late in the season was what I am calling Holiday Hoops ...little works of art in a 4 inch hoop. The minute I introduced them they took off, and to date they are my best seller.
No two are EVER alike...it's impossible. I use a mixed media approch to the hoops, I usually paint the background with my Derwent inks, embroider, and add hand work. I finish the back by filling them with one of a few natural products such as Balsam Fir, my own organic lavender and rose or what ever combination I have on hand. 
Even though I call them "Holiday" (I mean shouldn't every day be a holiday?!) they are not just to hang on your tree. They can be displayed all year round on your wall or even a ornament holder.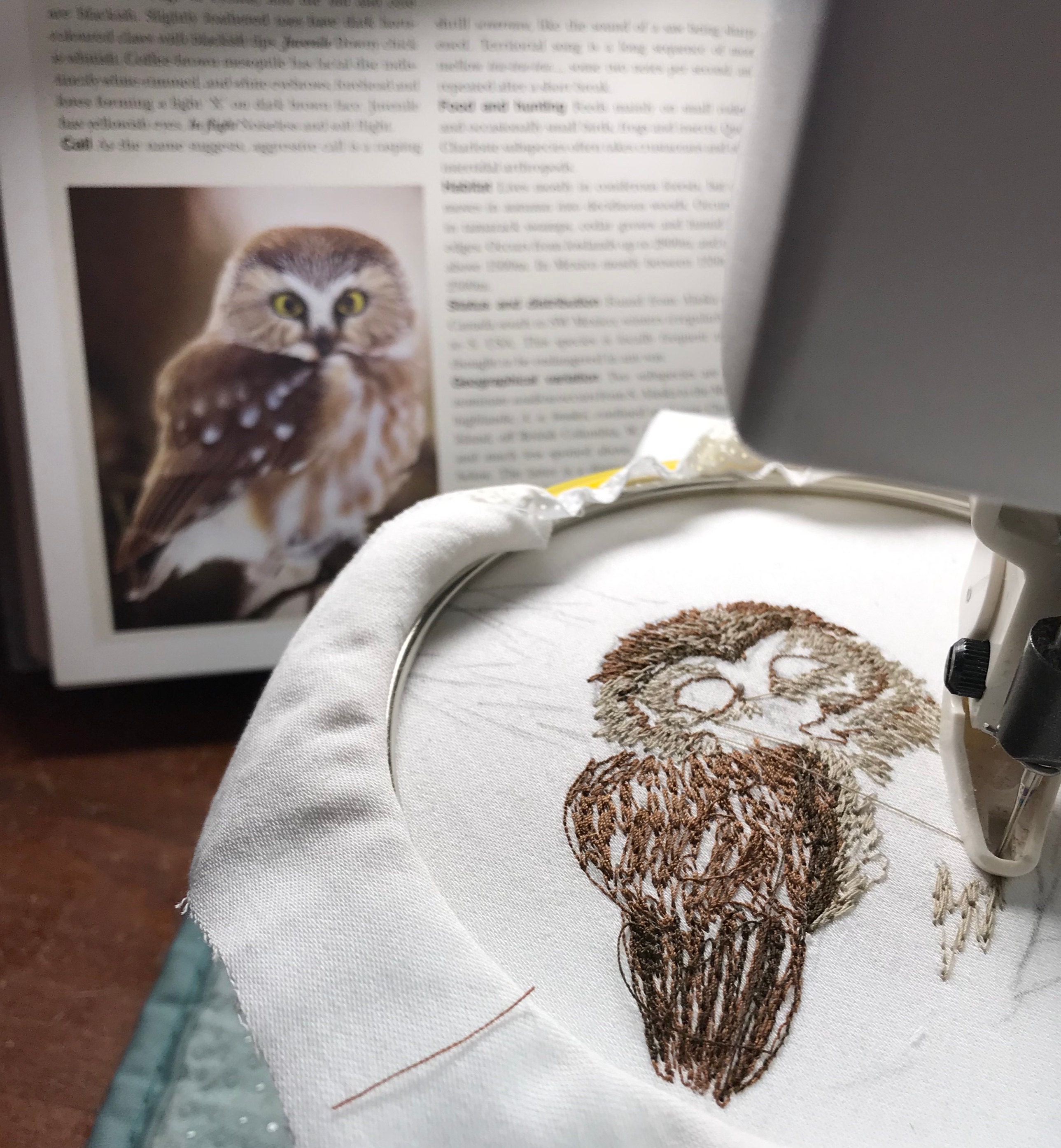 As with most of my art I reference my son's photos. This is one of my all time favorites, his Saw-Whet owl that has been published in a few Owl books. 
For the 2019 season I am working on some Valentine and Easter themed hoops as well as branching out to landscapes and maybe some "sketching". 
My first show will be March 2 in Clarion Pa...more on that in the near future. Until then enjoy the start of your new year and as a reminder if you sign up for my newsletter you will be the first to know about new products, private sales, special discount codes and more! Ohhh and I promise I do not spam...I don't like it so I would never do it to you! 
Here's to a very Happy New Year! Always remember to #choosejoy! 
Michele