Sola Wood Flowers
You see them in bridal bouquets, home decor, and more. 
 You assume they are made out of some type of wood as their name suggests. Think again!
The fact is they are from the root of the tapioca plant. Sometimes called Cassava root. Fried up this root becomes a wonderful tasty dish...(so I'm told)
Let's look at how these beautiful little works of art become an important part of a Sola Wood bouquet.
This is how they start out...not very pretty is it?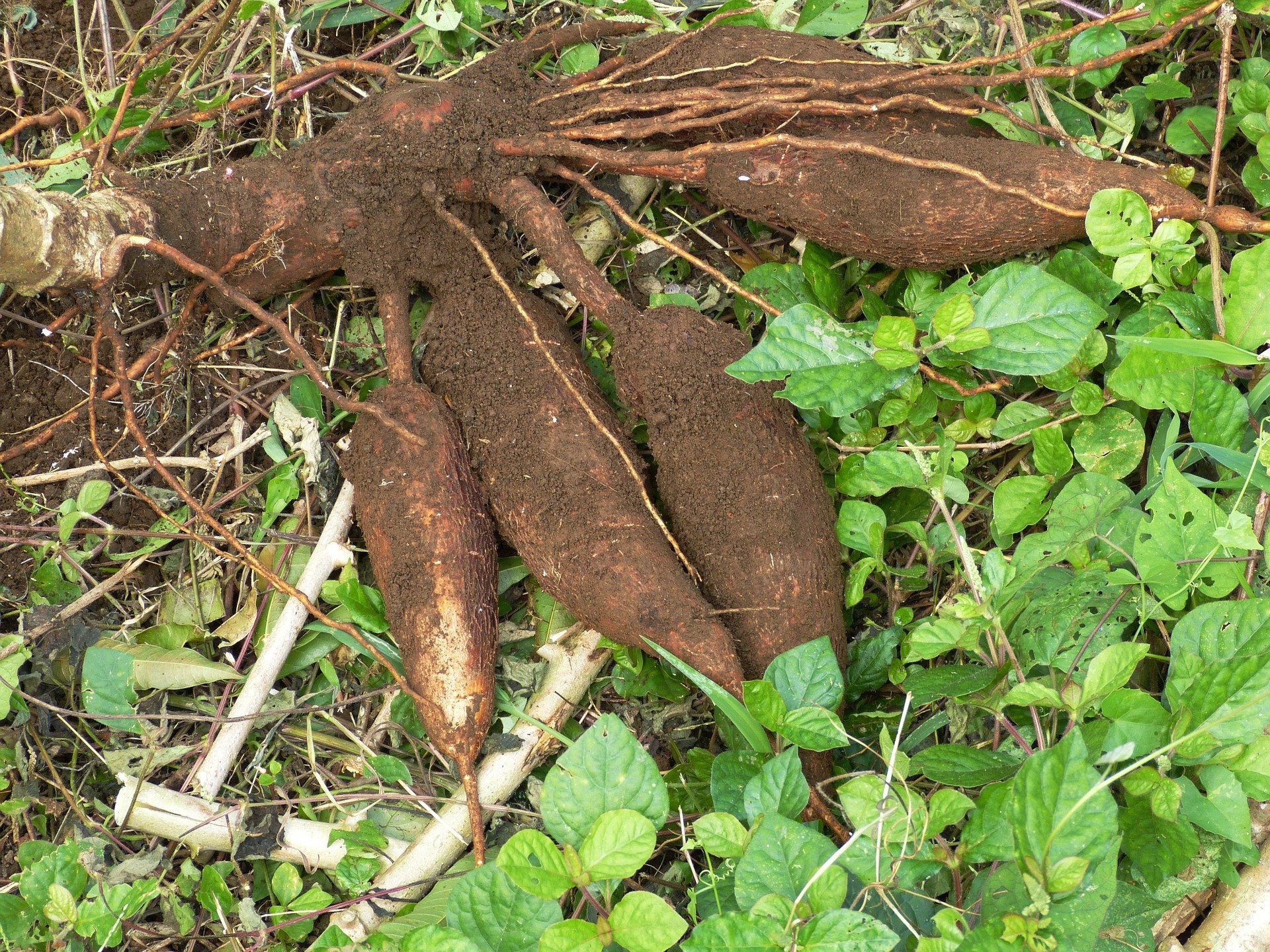 The plant grows in swampy areas in various tropical regions around the world. The "bark" is removed to expose the white center of the root. Sliced into thin sheets the flowers are then cut and crafted BY HAND ...no machine is used. No two flowers are ever the same. How cool is that?!
Once finished they are then shipped to companies that pack, dye and ship across the world. 
Some have ended up in my hands where I create one of a kind Bridal Bouquets and home decor. 
Being a fresh flower floral designer for decades I did have a few doubts that they would fit the bill. Well they did...I am so pleased I did venture out of my comfort zone and now I am hooked. 
I have always loved working with dried flowers, many of which I grow organically myself. Combining them with the Sola Wood Flowers just takes them to the next level. 
One of my Everlasting Bouquets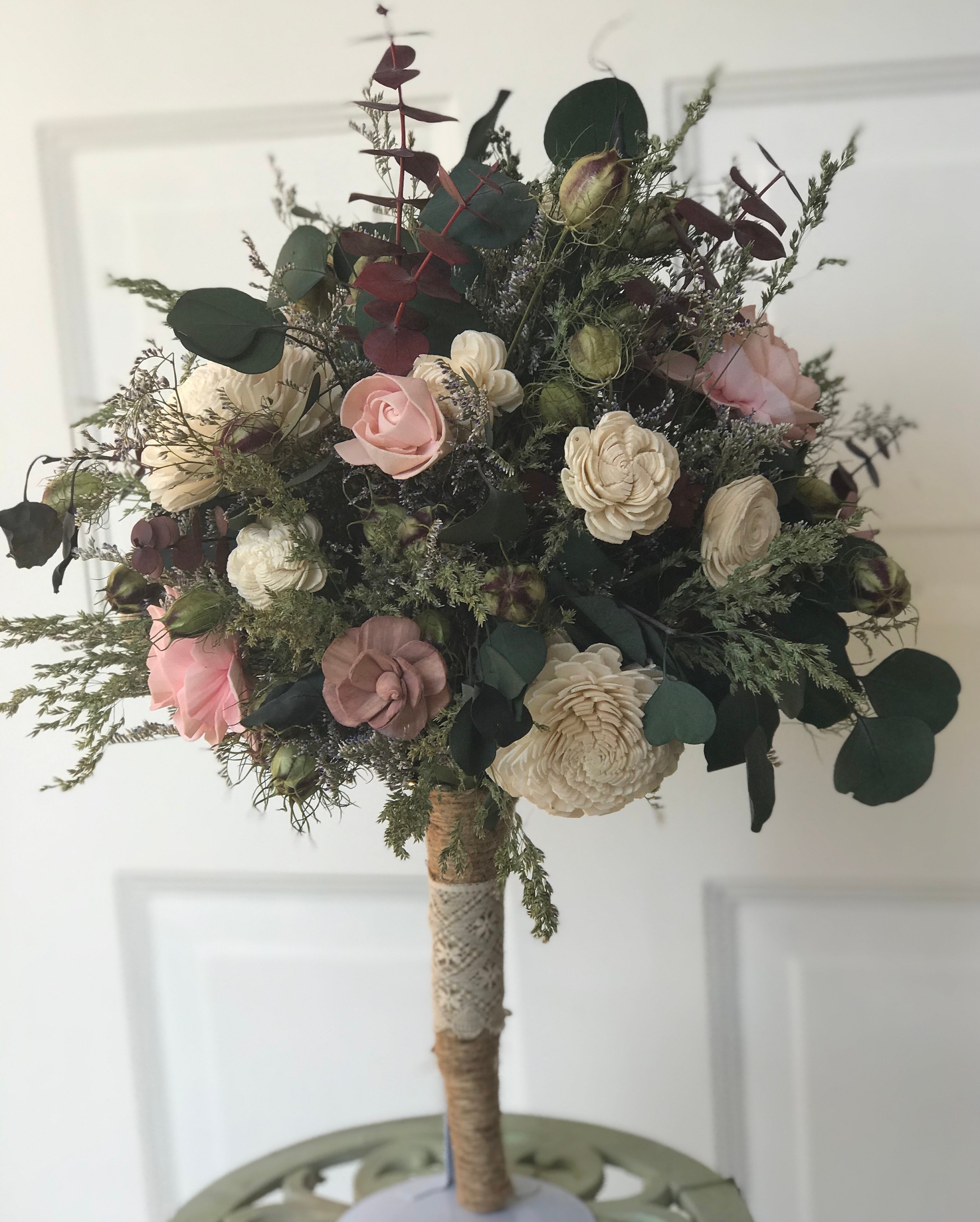 I LOVE using vintage, repurposed and even special pieces from my brides and incorporating them into each piece. The delicate lace on this bouquet is at least 100 years old.
Stay tuned for details about the flowers I grow and use, and the little details I put into each and every bouquet or decor piece.