As I mentioned in my previous post I grow a lot of my own flowers in my organic garden. One of my favorites is the amazing Lunaria plant. It took a couple seasons of trial and a lot of error to actually get them established. 
My first seed were given to me by my daughter in law who's grandmother had some growing that actually were started in her garden by her mother. So knowing they were truely a heirloom seed was exciting for me.
I planted them in the garden like I do a variety of flowers in the fall. Covered them up and pretty much walked away until spring. This is where I should have done a little bit more homework on them. Lunaria is a Bi-Annual plant. It is not a perennial as I thought. It has to "self sow" in order to continue.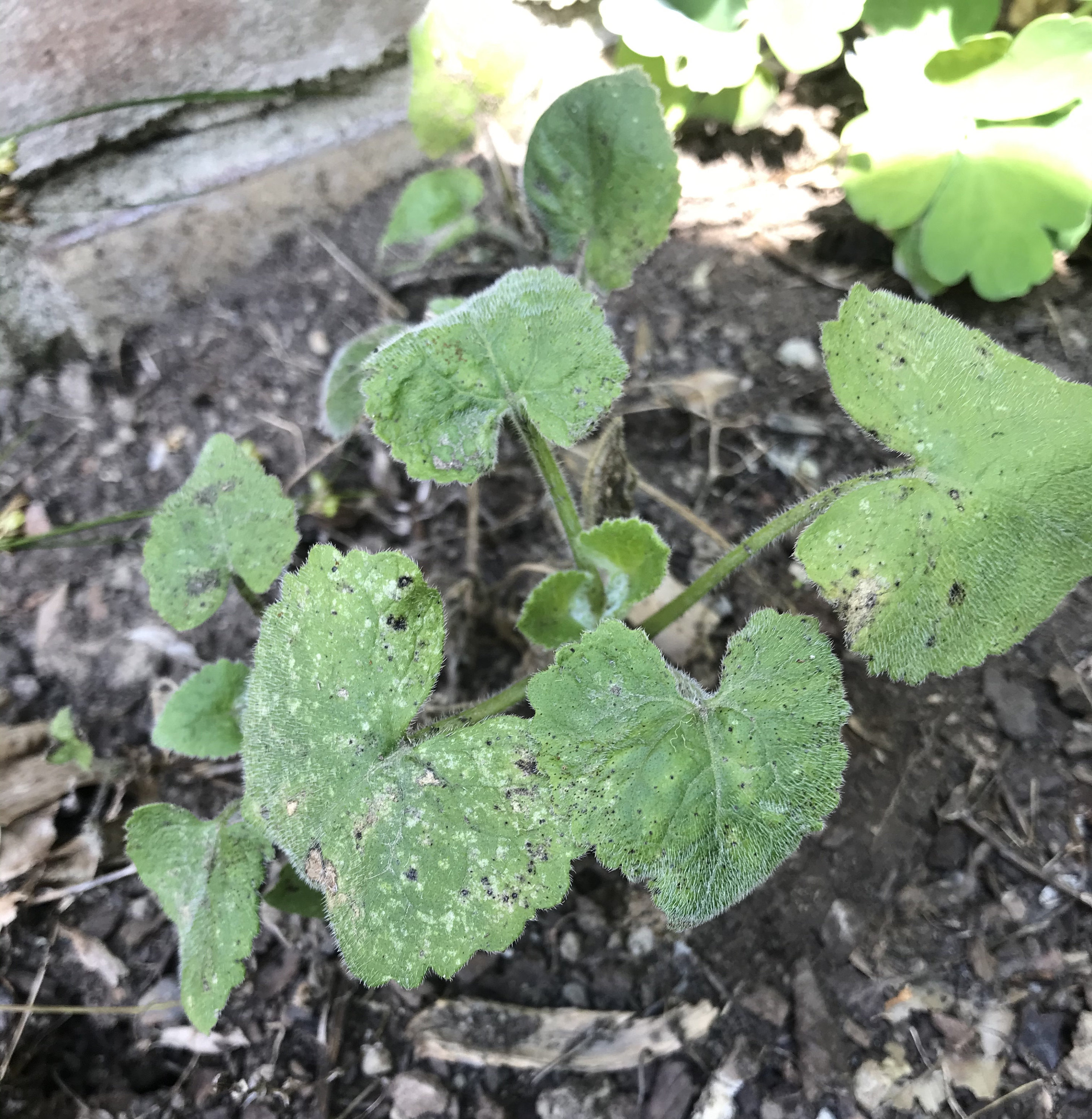 Being one of the first plants to emerge in the spring and not really knowing what they looked like I mistakenly pulled out most of the seedlings thinking it was a weed. I kept checking to see if any of my fall sowing was going to grow....weeks went by and nothing....so I finally did my research that should have been done in the beginning and realized that indeed they did sprout but in the rush to prepare the soil for spring I had destroyed them! I had kept a few seed pods from the previous fall and decided to give it another shot.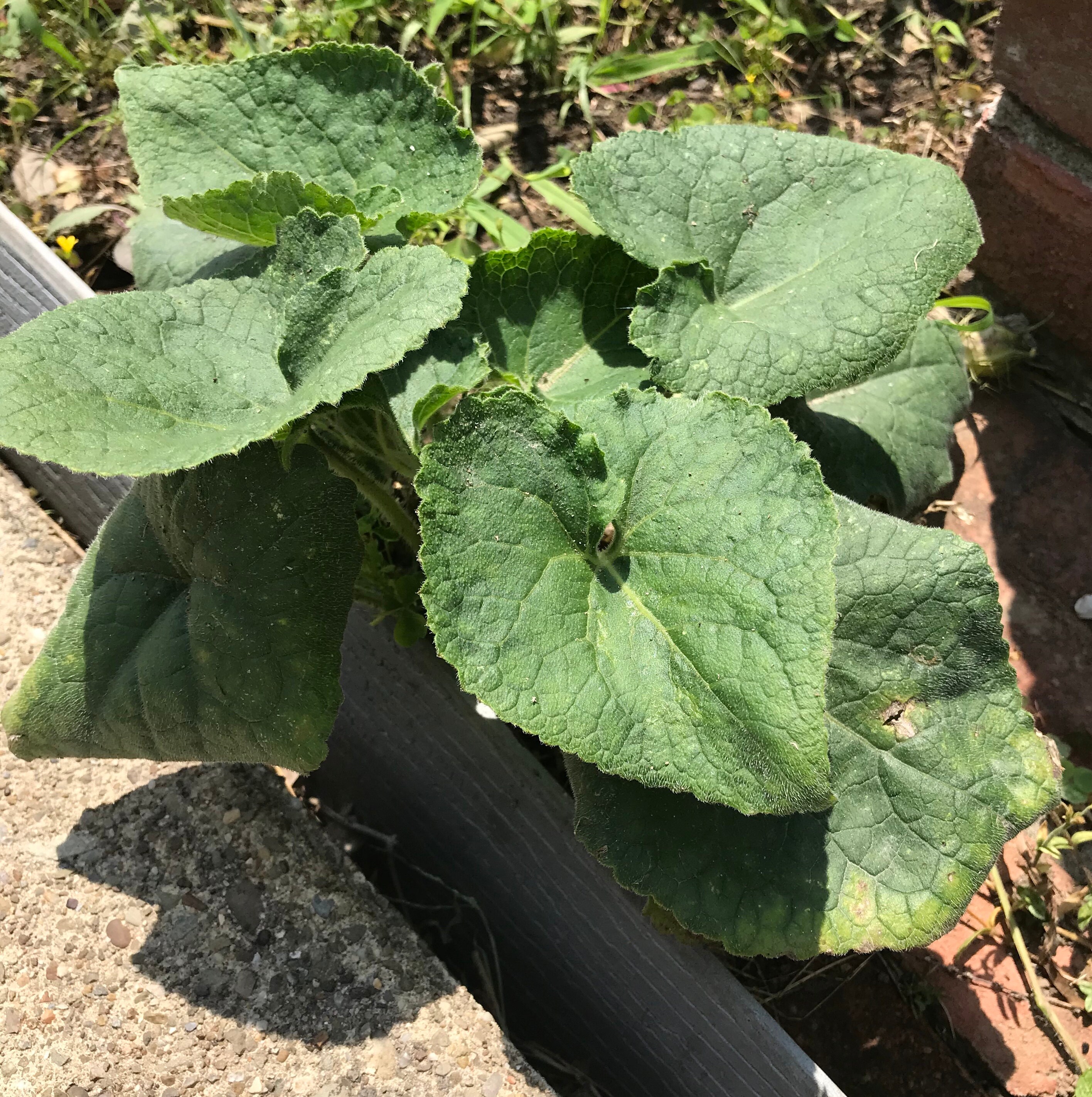 Weeks later, after carefully marking them off and tending to them some seedlings emerged! I was happy to myself to say the least. Now knowing I would not see any blooms this year my patiences again was going to be tested. The following spring, to my amazement I had beautiful lush large leaf plants that quickly produced beautiful magenta color flowers...then the fun began...I soon had tiny little pods that grew very fast and took over the plant.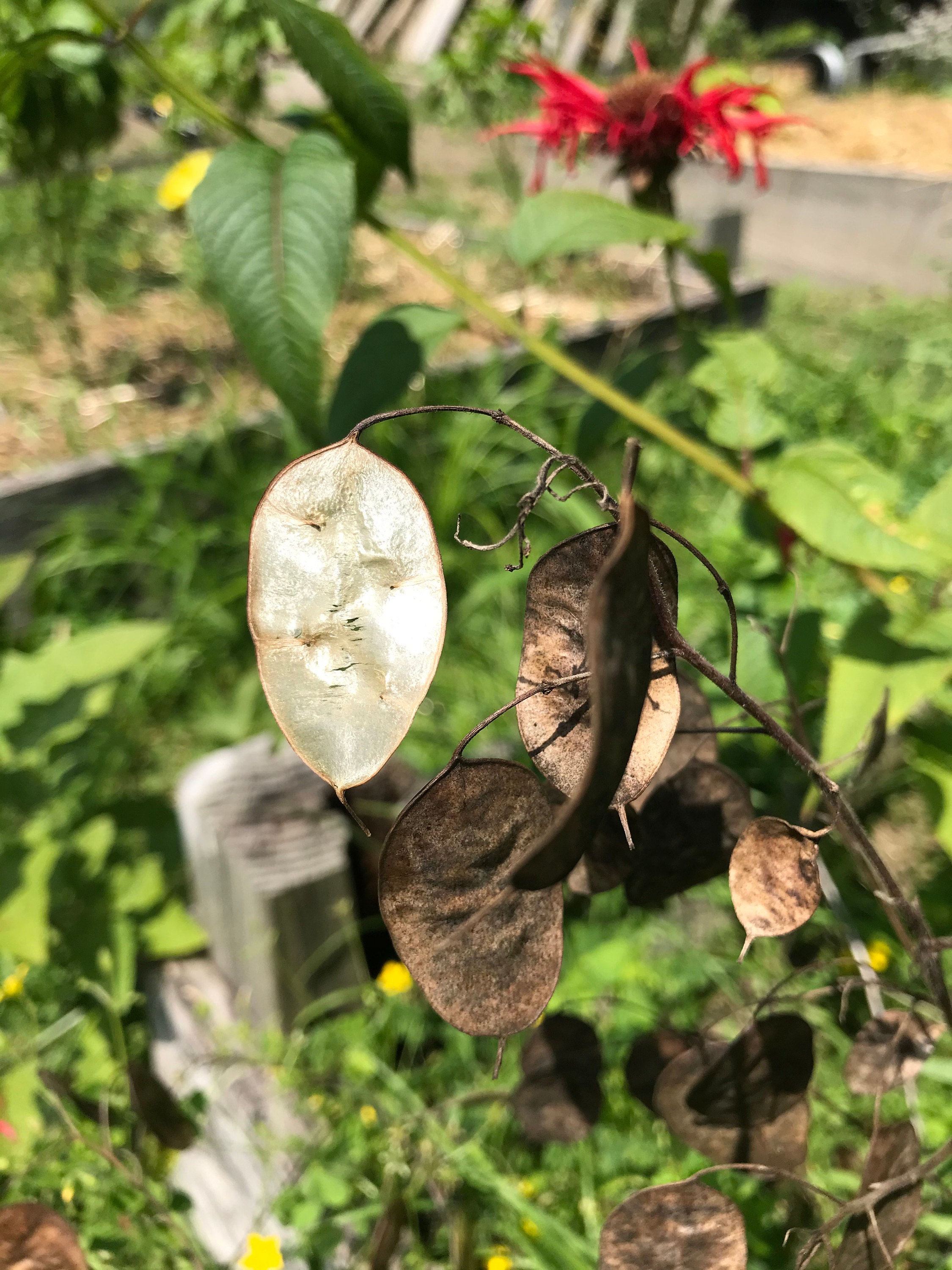 The leaves died off and the pods were about the size of a fifty cent piece. Knowing I had to let some pods go to seed I realized I can still harvest the pod, peal off the outer layers (there are 3 altogether) that contain the seeds and have my "money" to enjoy for a very long time.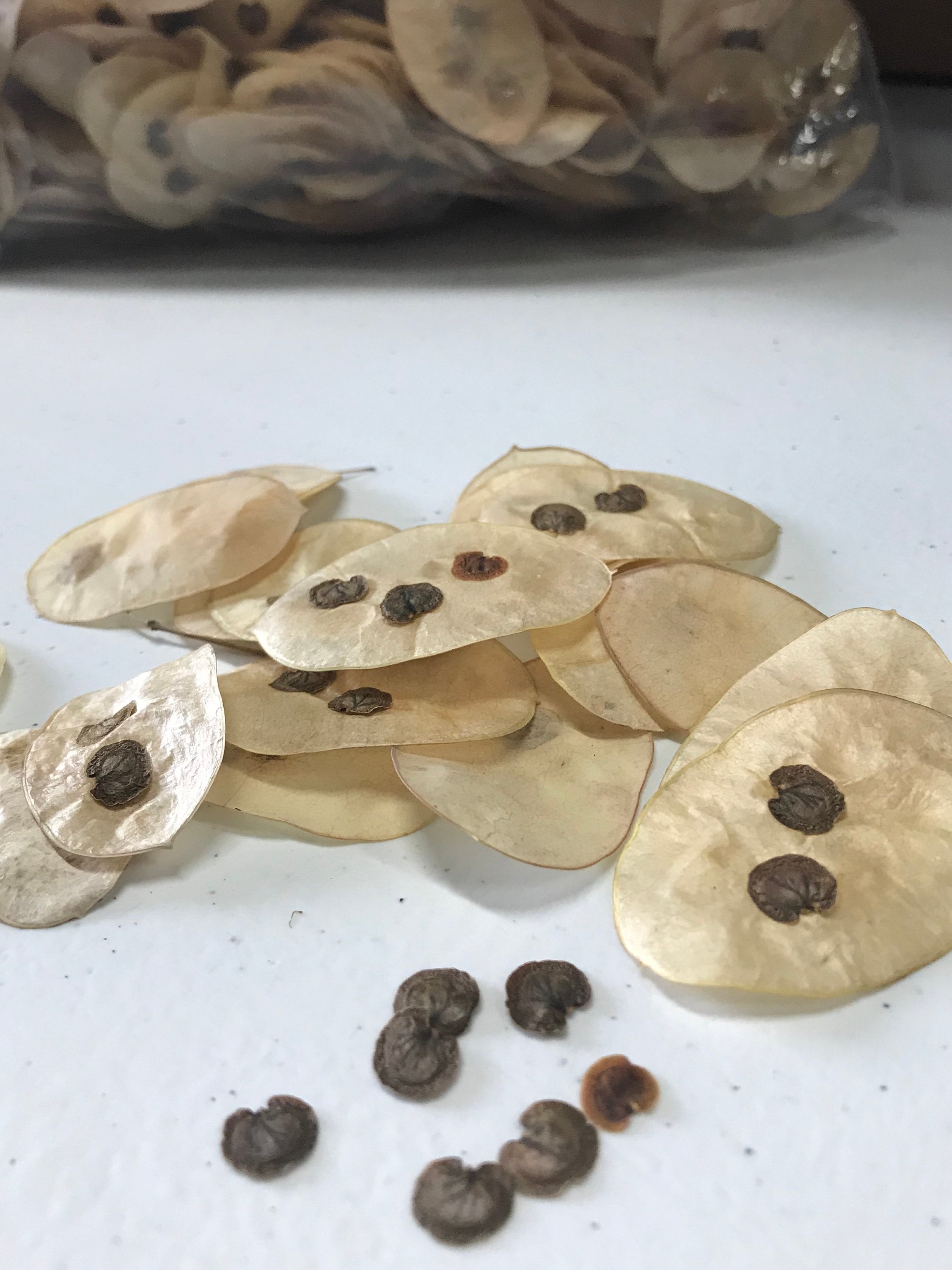 Seeds are contained in the 2 outer layers of the pod....the center of the pod is what is commanly used in bouquets, arrangements and wreaths.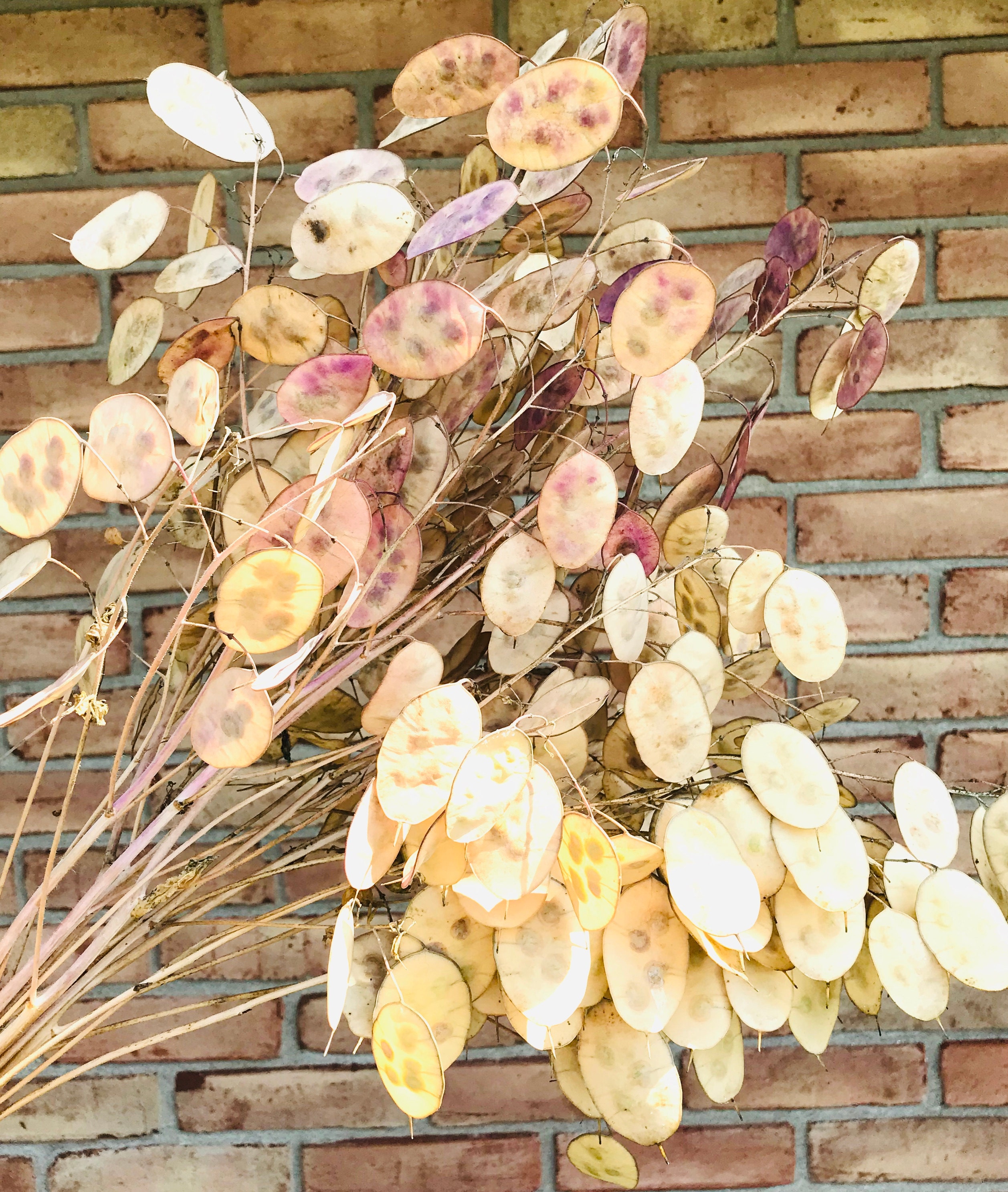 Lunaria before the outer skins and seeds are removed. I find them very pretty with their shades of creams, browns, rusts,pink and purples!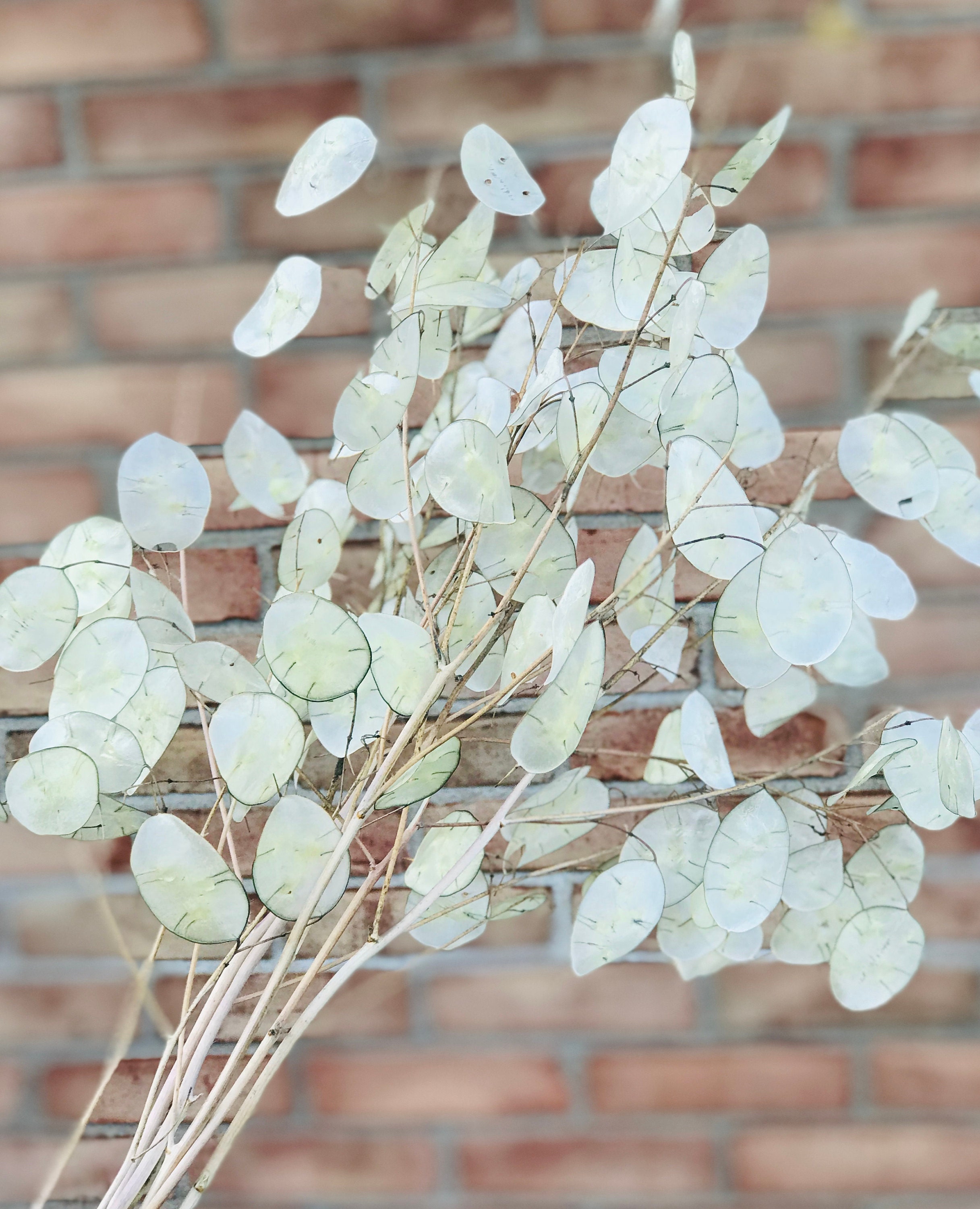 The paper thin creamy white center is so unique ...delicate but strong all at the same time. 
Some bleach their Lunaria, which is fine but I love the natural beauty of it and I use it as is. 
My next post will be how I use this wonderful heirloom plant that has found it's way back by popular demand. 
Blessings,
Michele